Basic Introduction – Top 10 Key Features of MongoDB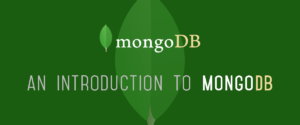 MongoDB is an open-source, cross-platform, document-oriented database that provides high performance, high availability, and automatic scaling. It is also classified as a NoSQL database.
The document is the unit of storing data in a MongoDB database.
MongoDB stores documents in collections.
A collection may store a number of documents. A collection is similar to a table of an RDBMS.
MongoDB documents are similar to JSON objects. MongoDB stores data in the form of BSON -Binary encoded JSON documents.
It can store any type of data: structured, semi-structured and polymorphic.
Supporting a different set of fields for each document in a collection is one of MongoDB's features. It allows you to store similar data, but with different properties in the same collection.
The data model available within MongoDB allows you to represent hierarchical relationships, to store arrays, and other more complex structures more easily.
Indexing – Indexes can be created to improve the performance of searches within MongoDB. Any field in a MongoDB document can be indexed.
MongoDB supports searching by arena, range of queries, and daily face searches. Queries can be complete to return exact fields within documents.
Image Source: Scotch.io