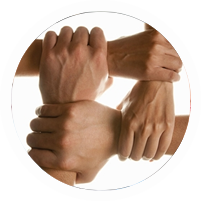 We are ONE
In culture we have,
In services we deliver & the values we serve with.
We value YOU
By treating people equally and developing open, transparent, inclusive and trusted environment to maintain open and ethical relationships which lead to internal as well as external customer satisfaction.
We work with Mind, Body & Soul
To keep intelligent thinking In culture we have, In services we deliver & the values we serve with.
We live the Integrity
To ensure trusted relationship with people and be responsible for our thoughts, our words & the action we take.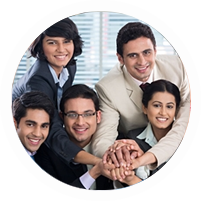 Alleviate Technologies Pvt Ltd, was founded by a group of technocrats from IIT and NSIT with an aim of building intelligent products on IT arena. The company's mission is to enable the customer to create an adaptive technology infrastructure, to build streamlined intelligent business processes, high ROI (Return On Investment), raise market value, and increase competitive advantage.
The company is specialized in the areas of Quality IT Consulting and Enterprise solutions which offers full range of services that are aligned with customer business strategies, I3 (Inspiration, Innovation & Intelligence) in products & services.
The company's capability lies in consulting and building innovative solutions, and in leveraging the deep industry expertise to craft industry-specific solution and to meet customer's current and long-term business needs.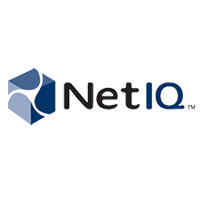 Novell\NetIQ Silver Partner
Alleviate Technologies Pvt Ltd, a Silver Partner, has several years of development and consulting experience on Novell Identity & Security Product Suite. Our team has been the part of enterprise level implementation for global clients with an offshore-onshore delivery model. Our extensive knowledge and development expertise on Novell products enables us to provide new solutions to counter latest incidents of hacker intrusions, inside information leaks and security breaches. Engaging Alleviate Technologies Pvt Ltd ensures effective and proven identity and security solutions crafted to your business needs.

Microsoft Developer & Design Partner
To build strong technical competency in developing solution on cutting edge technology and innovative solution, AlleviateTech has become a Microsoft Partner. As a Microsoft Partner, we provide consultancy & development services for a range of Microsoft base solutions with particular emphasis on the Small Medium Business (SMB) Segment based on Web, SQL & cloud computing solutions. In keeping with our corporate philosophy of providing value to our customers, we offer the complete range of Microsoft products at extremely competitive pricing.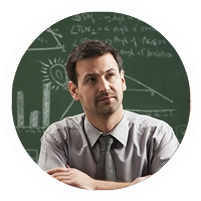 Our team conduct a thorough testing cycle as in- Requirements, Test Plan, Test Lab, Defects and Dashboard facility with traceability matrix.
End-to-End Testing
We deliver high quality End-to-End complete solution of testing with the perspective of third party testing.
Defect Management
Before any software testing techniques are deployed, we provide a systematized framework for defect management process that focuses on preventing defects, catching defect in as early as possible in development process and tracking complete closure using standrad defect tracking systsem.